After making music in Maryland for 20 + years, we drove away from home on Jan 3, 2023, beginning a new adventure in cohousing. Our first step was to move near where we identified several suitable cohousing communities: Massachusetts. Heartfelt thanks to our loving friends who helped to send us on our way.  
January 10, 2023
At least ten years ago, we started researching co-housing with our friends, Mary and David. We toured several around the DC metro area. We also considered starting our own. The timing was wrong. Since then we have been keeping an eye on the co-housing movement. Last year we got serious and toured co-housing communities in PA, NY, ME and MA. There are several good ones in MA.
On our tour, we learned that being close by is a good idea to be ready to move fast if a house becomes available in a desirable community. So, we moved here to be close to several co-housing communities – one of which we hope to join. Or we may find an alternative situation.
We only have 10 months before our rent goes up so we intend to make it happen before that. First we have to learn more about each of them and co-housing in general to decide if we are really a fit. We are interested in this intentional living model. Many of these communities are oriented around environmental stewardship and sustainability. Some incorporate organic farms. Our kind of peeps. These communities are multi-generational, which we prefer to ones exclusively for old people like us.
Our friend, Charlene, thinks we should do a podcast about our journey to co-housing. There are several podcasts about what co-housing is and the process of forming one. We are interested in moving into an established community where the governance is already running smoothly. There are no podcasts about that journey, that we know of so, we may do it. You will be the first to know.
We also moved up here because of climate change and warming. It is about 4-8 degrees colder in MA than in MD. Otherwise, the weather here is much like MD. They get much less snow than they used to.
Downsizing was quite the challenge. We are now in a 1250 sq ft apartment. Co-housing communities are usually only 30 homes max, clustered or attached and smallish. We are practicing downsizing in our new apartment. The irony about this move is that we have already taken a whole bunch of stuff to our storage unit. It seems we need even less stuff than we thought. In our spare time we will be downsizing the storage unit. Insert embarrassing interior shots here: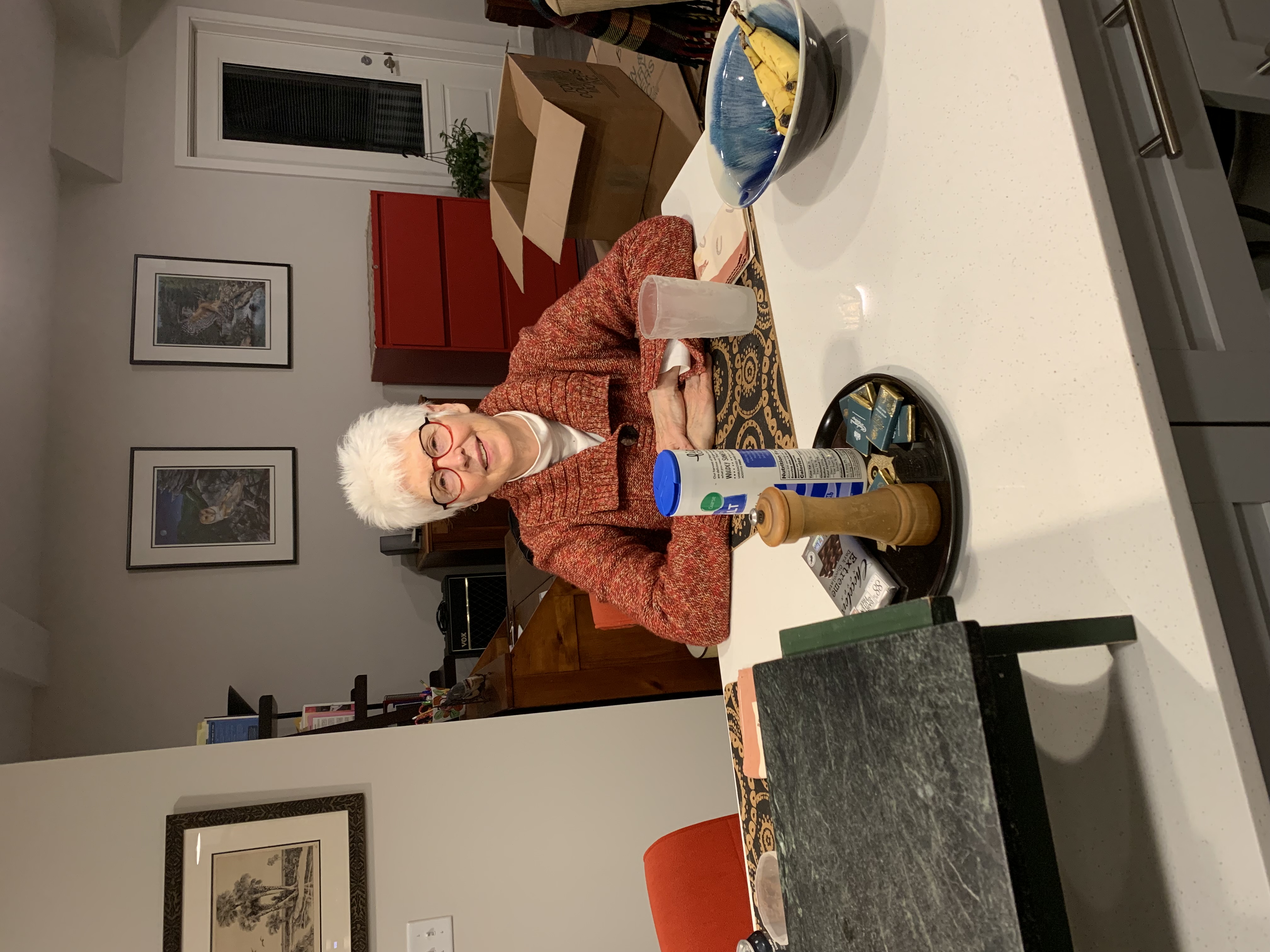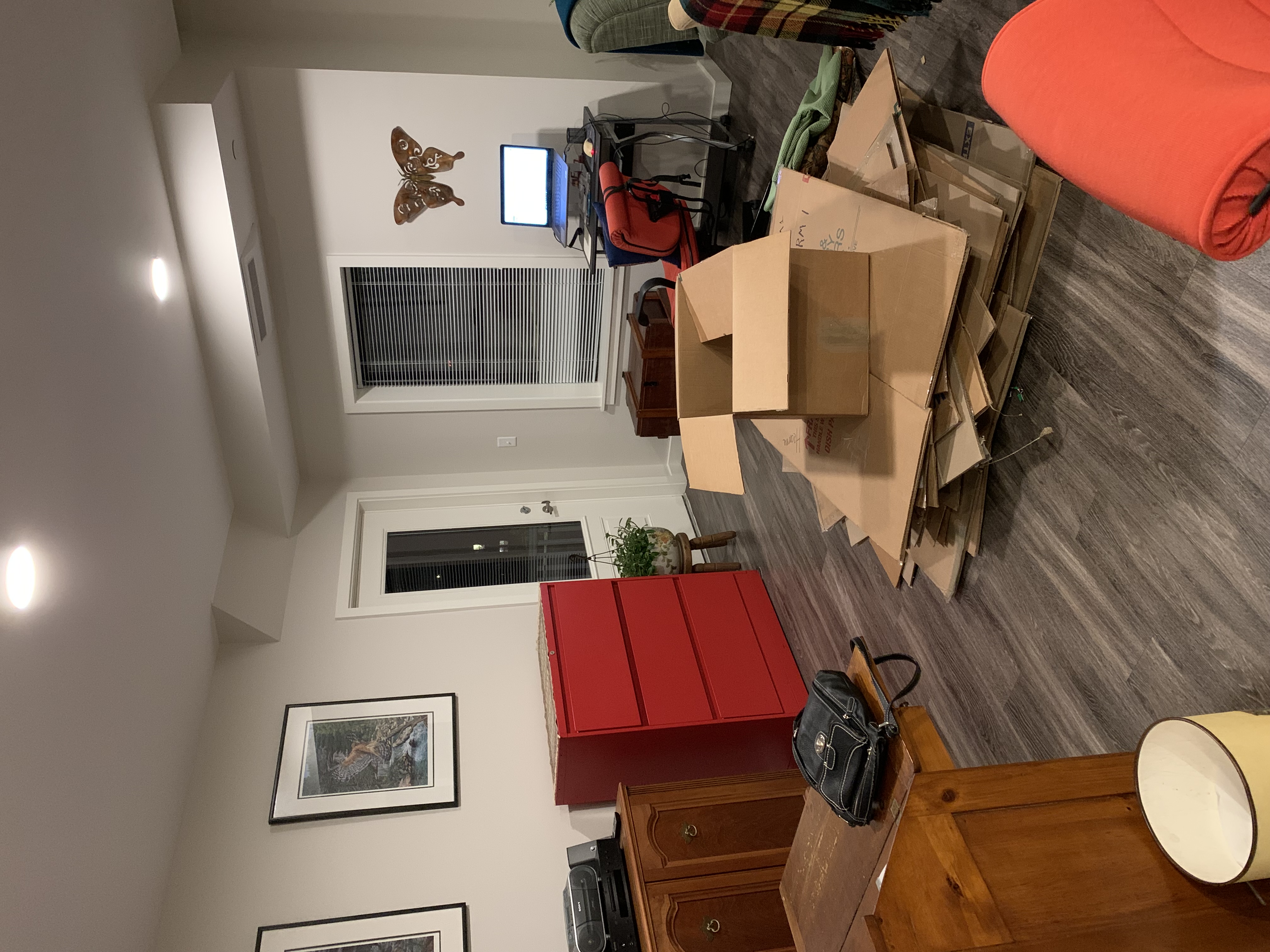 Even the birds have housing here.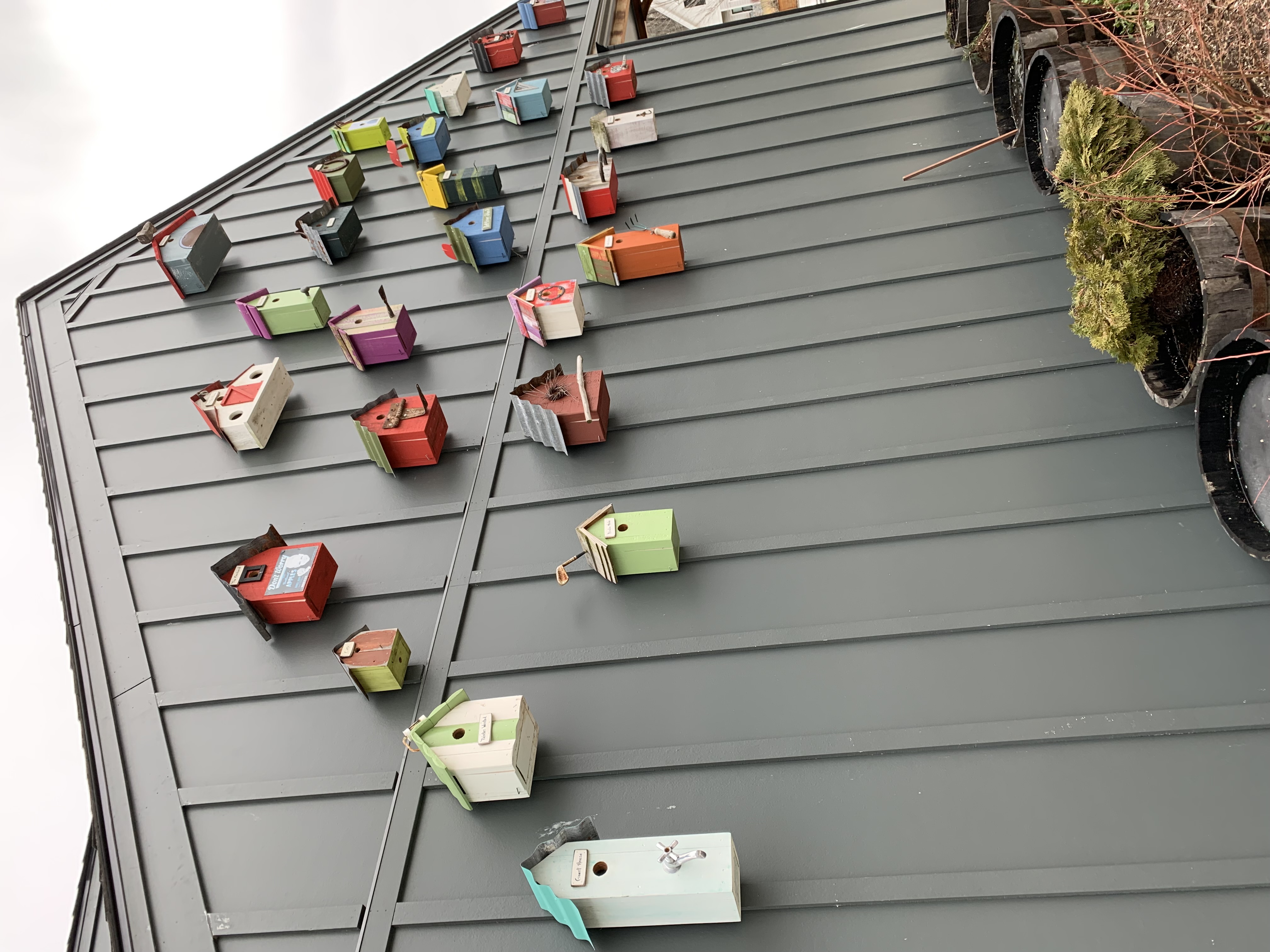 The complex is called Oriole Landing. It's a rustic, nature-oriented setting with several beautiful places to hike all within 5 minutes. We have already met six people and their dogs. We will remember the dog's names before the people, of course (Izzy and Waffles). We even have a dinner date with a high school friend of Dan's and his partner next week. So, networking has begun.
Oriole Landing is a new, LEED certified, 60 unit complex with many charming features. We think we picked a good one though renting in MA is very expensive. We are set up except Dan is still working on getting the studio up and running so we can do Soulpajamas gigs on Zoom. We intend to cultivate a few new places to perform in this area as well. There is a Center for Spiritual Living about 30 minutes away for starters. There are also a couple Unity Churches and one UU Church nearby.
This is Flint's Pond in Lincoln, a drinking water reservoir and land conservation area. It is connected to the https://thetrustees.org/place/decordova/ and the site our first hike. More to come…